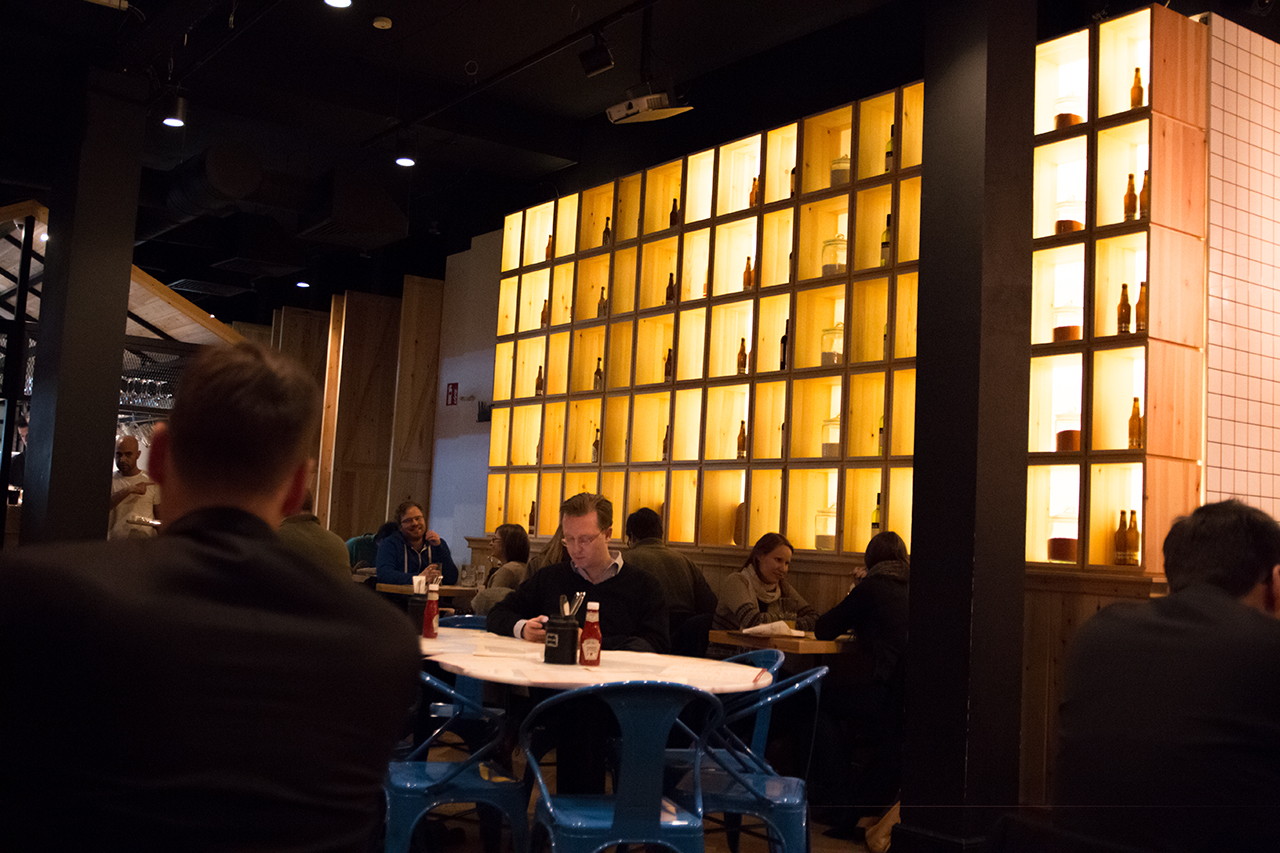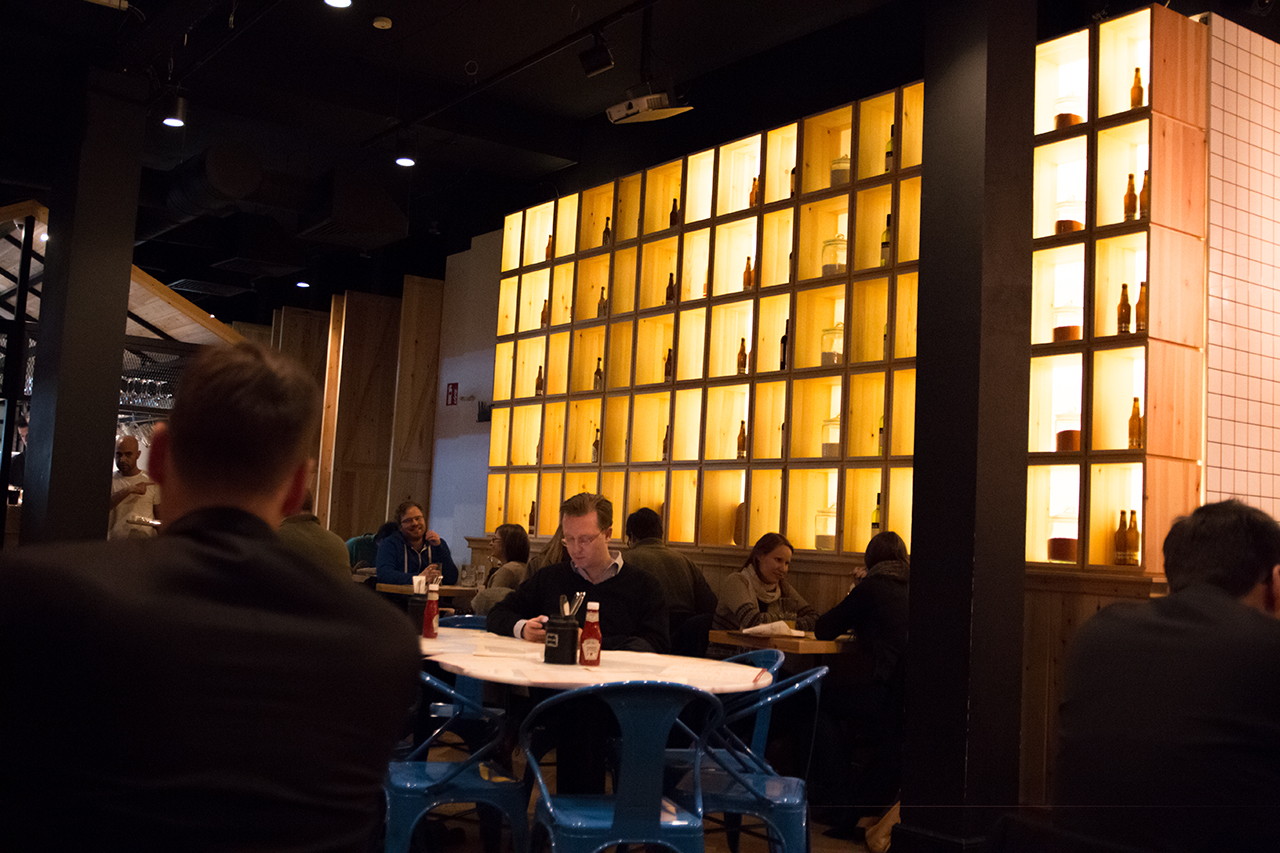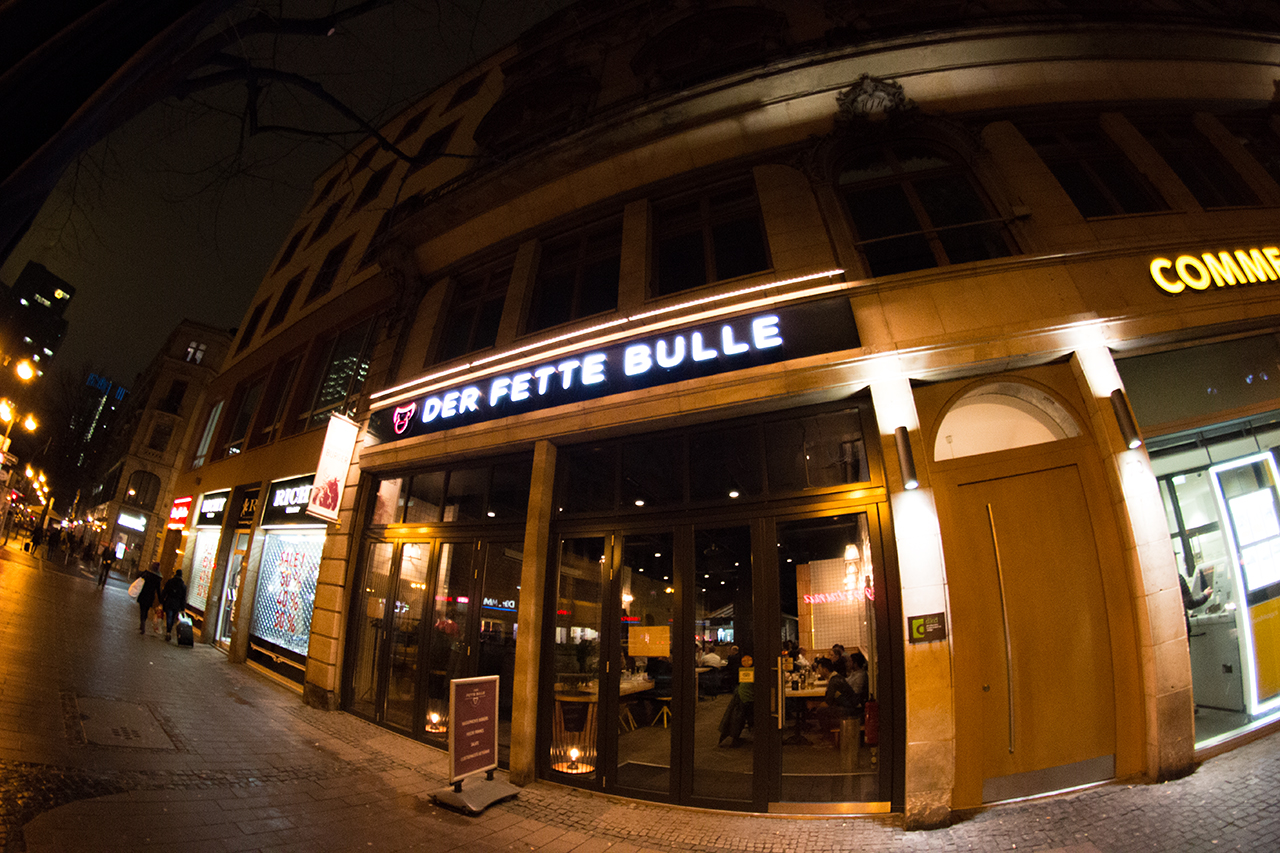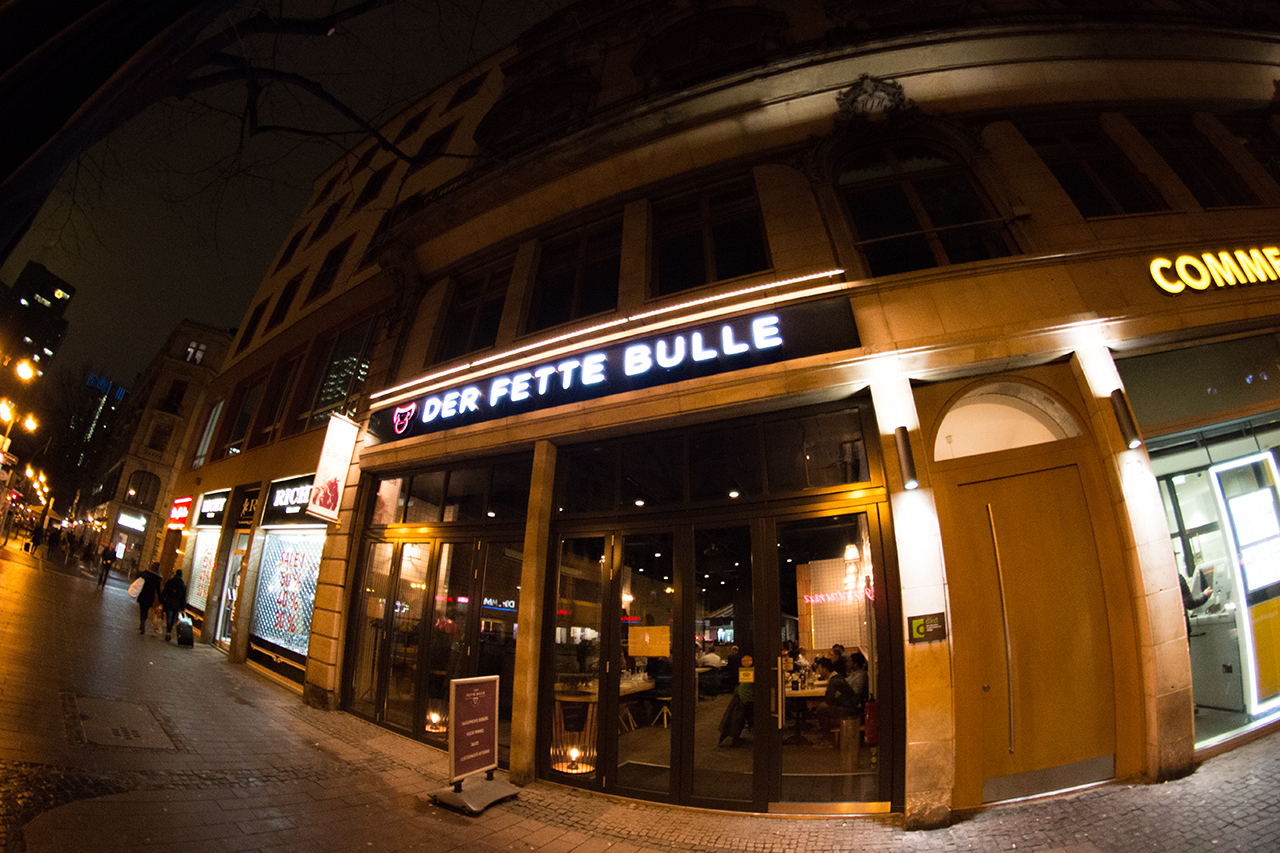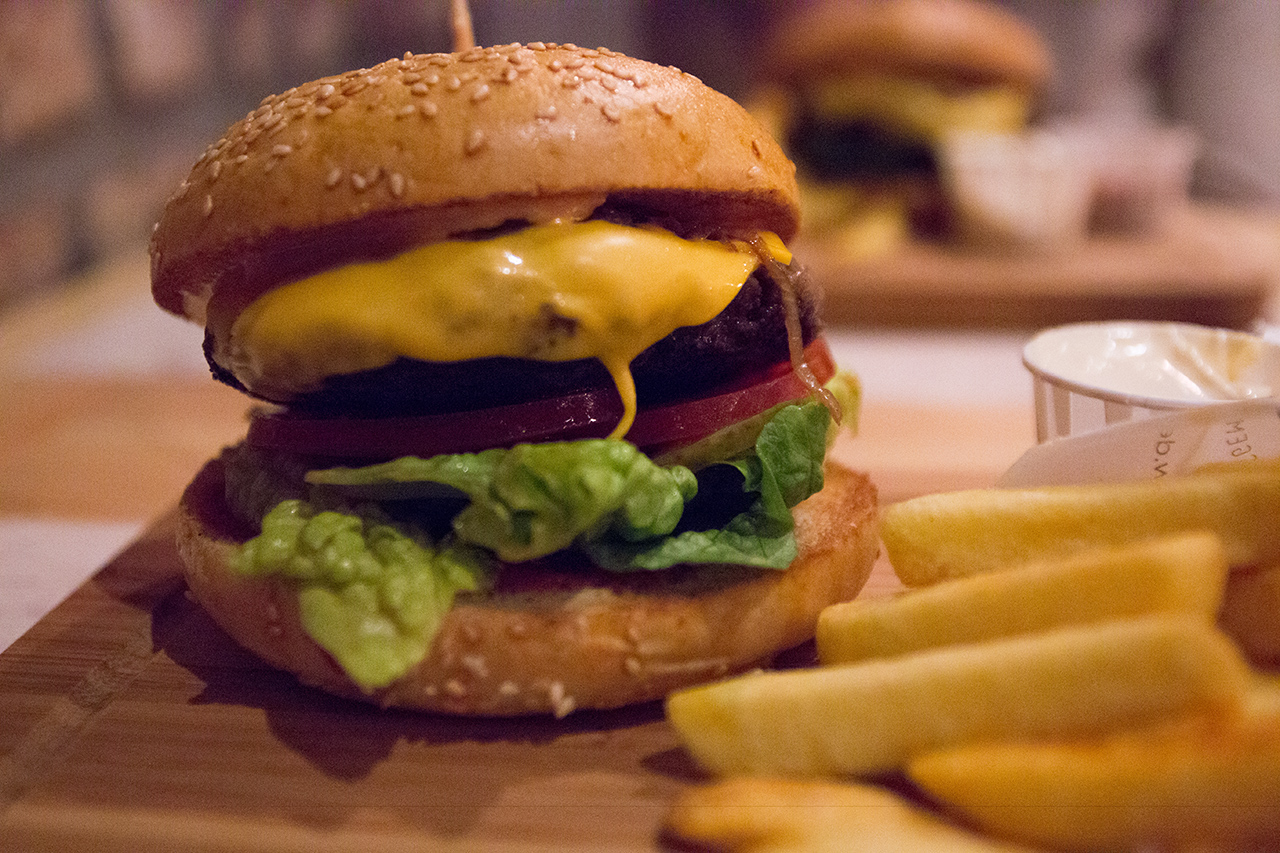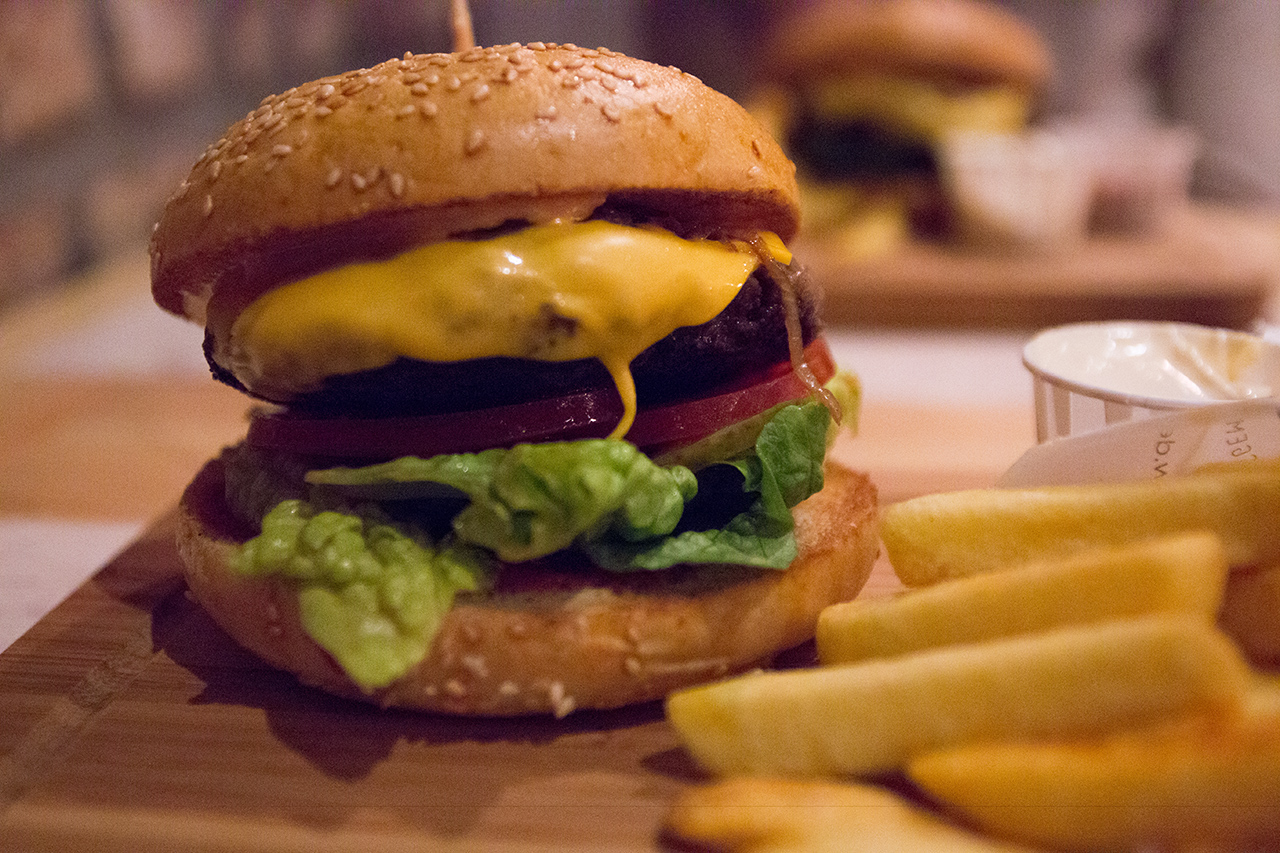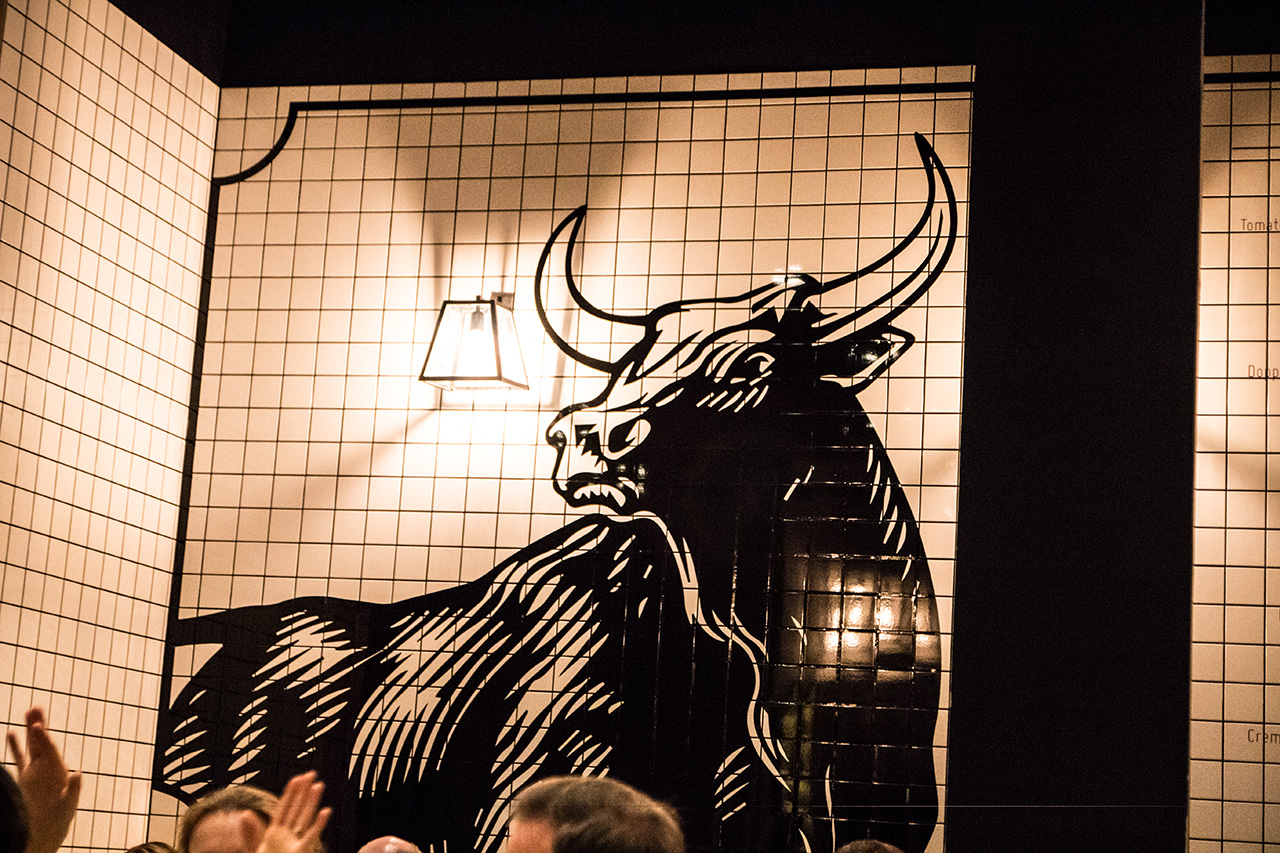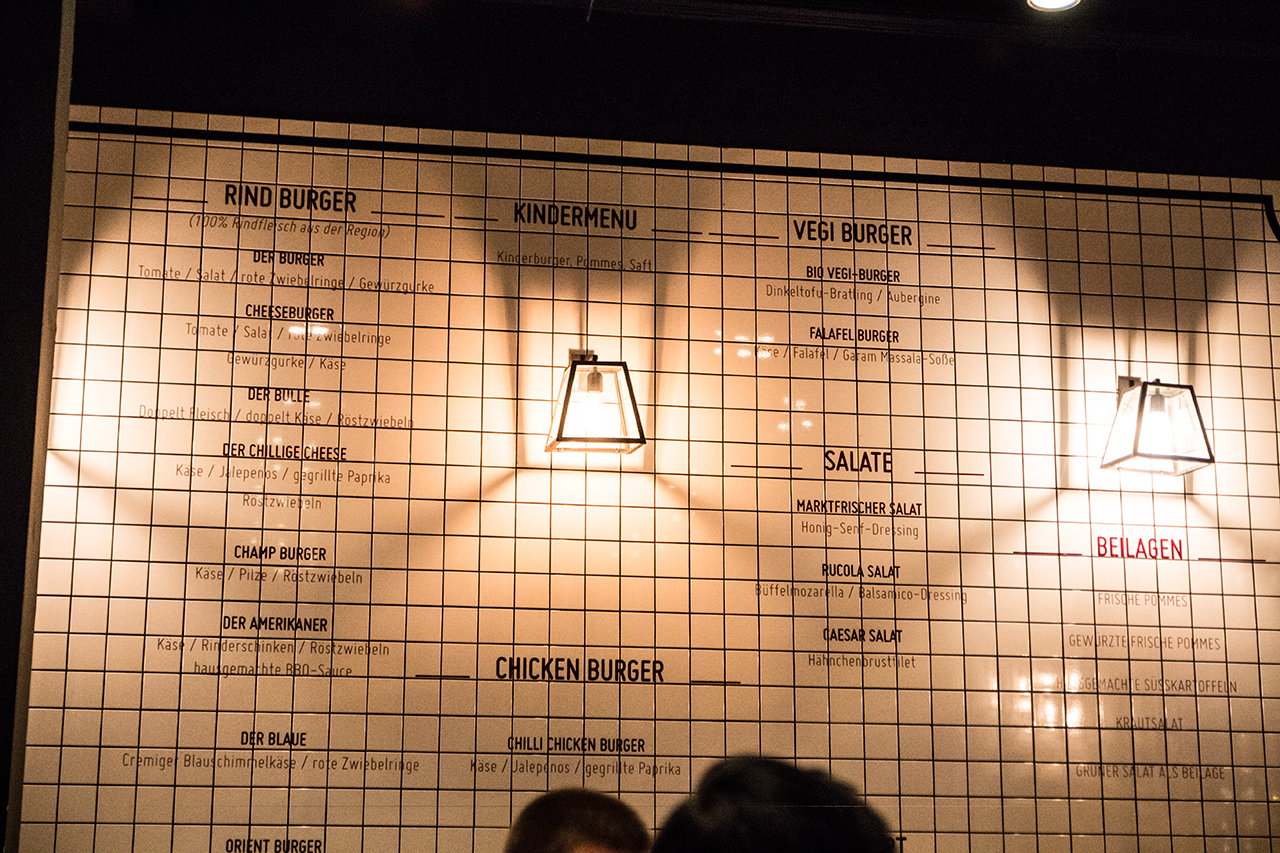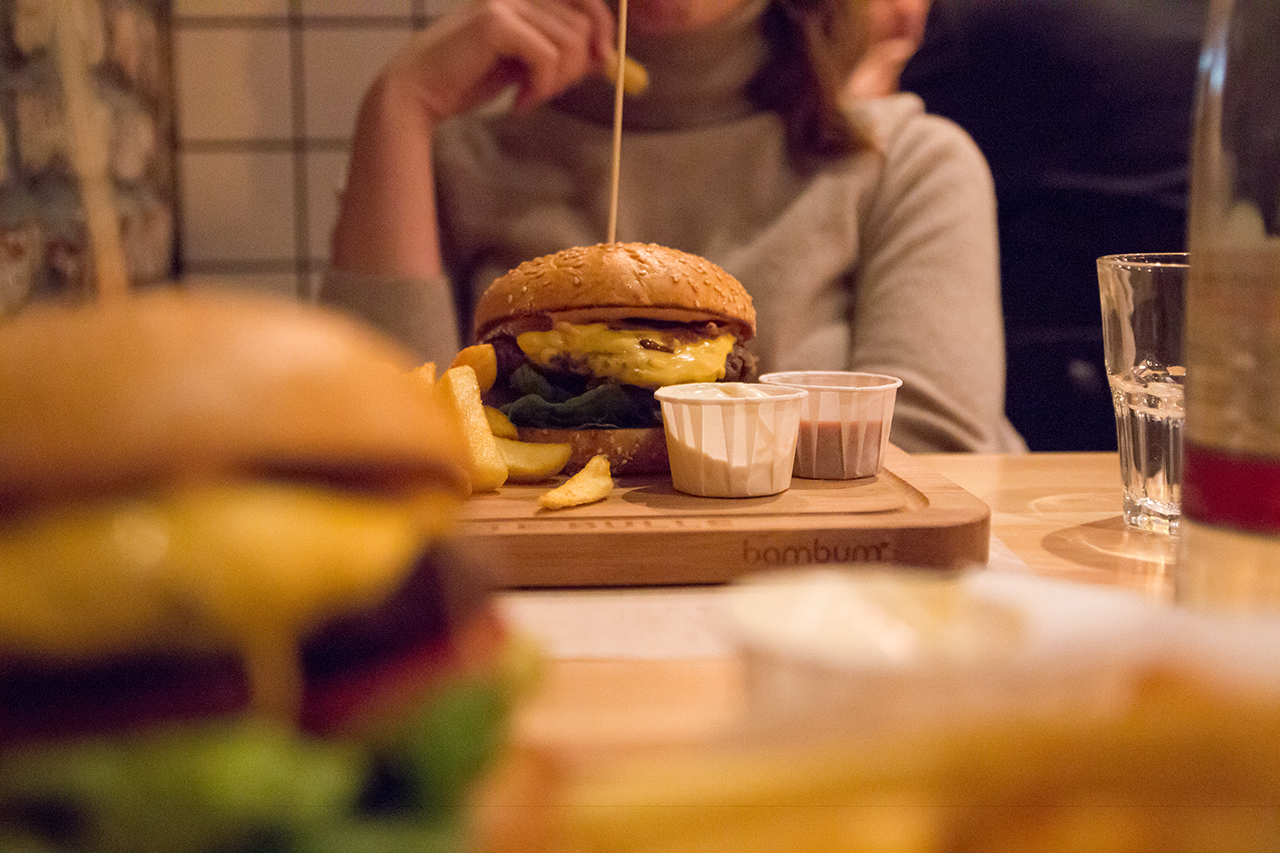 If you're hungry, have not much time, and actually really just longing for a burger, yet a good one, then the Fette Bulle burger restaurant in the beginning of the Kaiserstraße is the best choice.
It's a nice restaurant with an American underground style ambient with a slight touch of modern. The walls are decorated with a giant bull silhouette and the menu list from sealing till the floor. The walls are covered with flesh color tile, which at first sight might be associated with a butcher's shop, yet the ambient is rather dark and the lighting warm. Thus those combined give a unusual interesting look.
The service is relatively fast and the burgers are delicious. Most likely one'll be more that satisfied with his choice, which ever meal one might choose.
Strongly suggested.
Vita & Julian